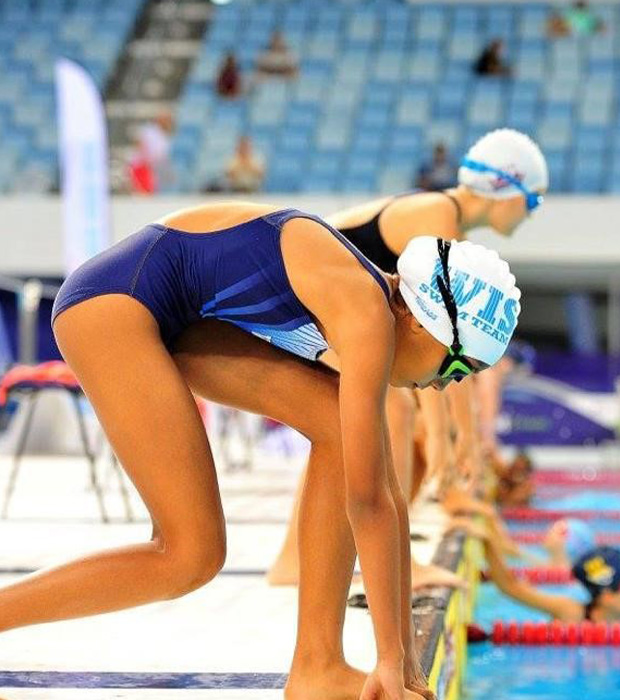 Christina Rach - Sport Scholar
Meet one of our Sports Scholars, Christina Rach. She specialises in Swimming and Basketball. Read Christina's comments below:
My name is Christina Rach and I am a multi-sport athlete - mainly focusing on swimming. I have been competitively swimming for around three years now, training with the club Hamilton Aquatics. My favorite stroke is backstroke and I am currently in the squad Performance Junior Plus in Hamilton. My aim for the upcoming swim season is to swim for the German Nationals and the Summer Swim League, if COVID regulations lower. In terms of basketball, I have been training for two years with the club MPAC and my position is either a Point Guard or a Shooting Guard.
I love how sport at GEMS Wellington International feels like a safe environment. Everyone is always smiling or laughing but when competitions come we try our best.
So far, my sporting achievement which I am most proud of was during the competition 'Middle East Open Junior Championships'. I didn't swim that well in the 100 back stroke, which was my second last event. I was frustrated and angry but I had 50 back next. I brought myself together and dropped my time by nearly 2 seconds which is A LOT in swimming, especially in 50's as it's usually separated by milliseconds. This leads me onto my favourite quote, by Michael Jordan,
'Never say never because limits, like fears, are often just illusions.'
I often wonder why I continue playing sports. I could be with my friends but instead I am training. I could be studying but instead I am training. Then, when I have a breaking point during training it all goes away and I remember why. I have these goals for a reason and many people aren't as lucky to have the chance to even swim. So don't take it for granted because every minute you have for anything, can either benefit you or not. Also, do not give up! Every time you give up and someone doesn't, it will soon add up and once they pass you, you have no one else to blame but yourself. Sport, in my opinion, is a mind game. The only way you can succeed is believing in yourself and having confidence. Having friends and people supporting you, when you do something that you have a lot of passion for makes you feel a feeling that isn't expressible.
Sport is truly amazing and there isn't anything else like it.