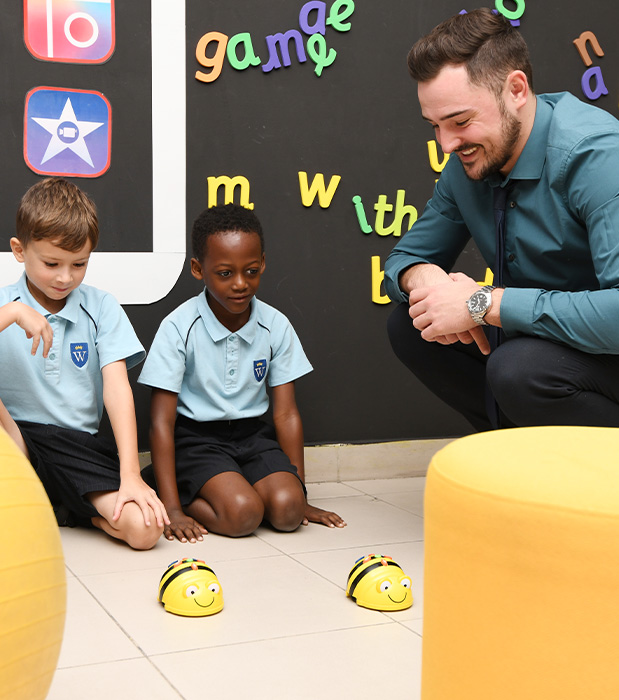 Learning Overview
Building an inclusive and caring community is integral to our work.
GEMS Wellington International School offers the National Curriculum of England from Foundation Stage to Year 11 and the International Baccalaureate Diploma Programme, courses and careers programme in Years 12 and 13. We are exceptionally proud to be a leader at the forefront of curriculum development both in the UAE and internationally. Our curriculum is firmly rooted in providing each child with rich and innovative learning opportunities.
At GEMS Wellington International School we are committed to delivering a broad and enriched curriculum programme that provides the best possible education to meet the needs of all learners. Our curriculum promotes enthusiasm and enjoyment, with a range of life-enhancing activities within a culture of innovation. Our mastery approach to curriculum ensures that all learners develop deep and sustainable knowledge in order to apply their learning in a range of contexts. We provide learners with vibrant, creative learning environments that encourage challenge and stimulate curiosity and interest. Children at GEMS Wellington International School are active learners immersed in a student-centred curriculum.
For further information on the school's curriculum, please refer to the documents below