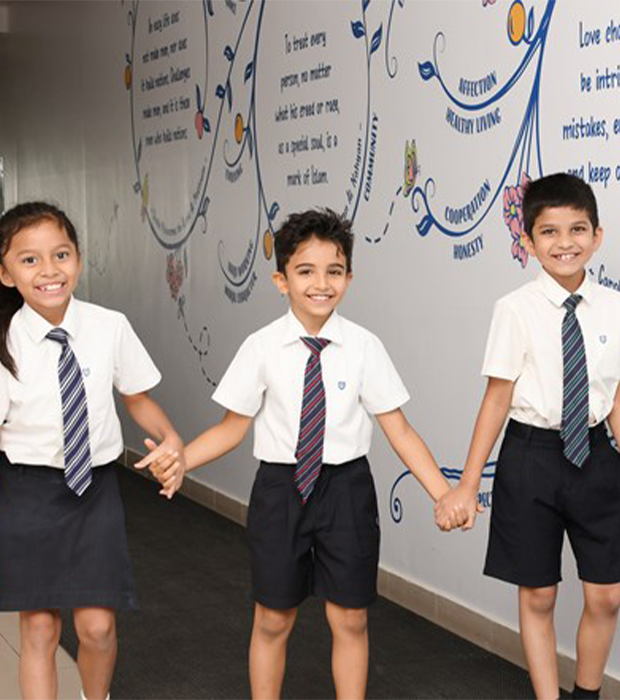 Vision and Mission Statement
Mission – Success for all as lifelong learners
As a fully inclusive international school, enabling a first class educational experience for students aged three to eighteen years, ensuring that all students are supported and challenged to achieve success is at the heart of all we provide at GEMS Wellington International School.
Vision
We recognise the uniqueness of each child through a programme of learning opportunities that promote challenge and personalised learning at all levels.
Here at GEMS Wellington International School your child will experience an enabling, inclusive environment which will inspire them to achieve and succeed. We encourage creative and critical thinking within the context of meaningful real-life learning experiences. Our curriculum celebrates the diversity within our school and strives to create a nurturing environment with a strong, open and positive partnership between all stakeholders and the wider community.
We endeavour to equip our students with the values, attitudes and attributes required to become respectful, proactive citizens in an international community - respectful of themselves, each other and the world around them. In addition to academic excellence, our curriculum offers opportunities for our students to excel in leadership, sport, creative and performing arts.
As an IB school offering the International Baccalaureate programme for our students Post-16, we are committed to the development of students in accordance with the IB learner profile. The profile aims to develop learners who are:
Inquirers
Knowledgeable
Thinkers
Communicators
Principled
Open-minded
Caring
Risk Takers
Balanced
Reflective