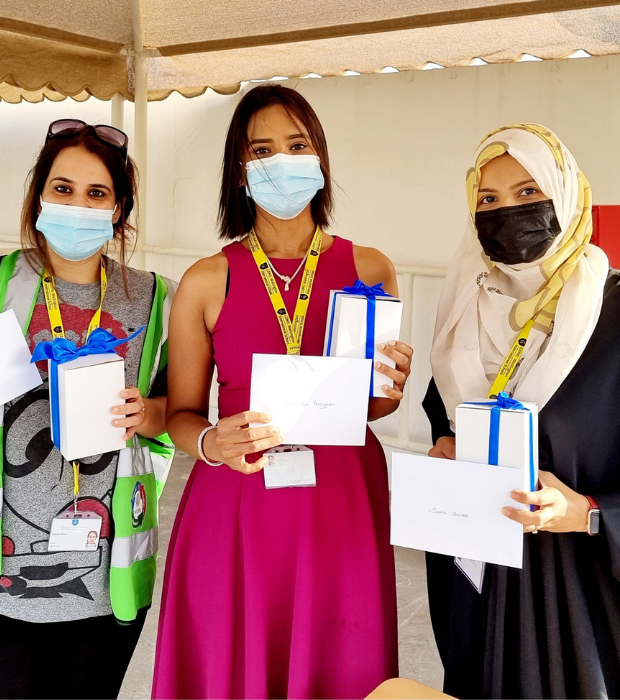 GEMS Wellington International School Parents' Association
WISPA
WISPA (GEMS Wellington International School Parents' Association) is a proactive and highly driven parental body who support our school in all sorts of ways and organise social, academic, performance, sporting and fund-raising events for the whole school community.
For The Parents
WISPA organise guest speakers, social events, coffee mornings, meet and greet sessions for new families, adult sporting events, opportunities to volunteer and assist in a range of aspects of school life. In addition, they provide an effective support system to parents through their Facebook page (Parents support group/ WISPA) and IncludeME groups.
For The Students
WISPA encourage students to participate in events such as International Day, the Winter Fair, Diwali performances, event ticket sales, Ramadan events organisation and so much more. The amazing work of WISPA develops a genuine sense of community that all our students hugely benefit from.
For The Staff
WISPA supports the WIS staff in a range of ways - by organising class functions, assisting with displays, supporting children with reading, sport, school development and excursions. WISPA welcome volunteers who wish to act as Communication Coordinators to help with these activities and to ensure all parents within our school are kept updated on all events and developments
Our WISPA volunteers have organised some fantastic events in school such as International Day, Shoebox Appeals, Bake Sales, Diwali, Iftar, Winter Fair, Pink Day, National Day and much more. Parent volunteers are always welcome in school and help in so many ways - reading with children, assisting in sport, community building and fund-raising. The work of WISPA has been hugely appreciated by the Al Jalila Foundation, a charity which promotes medical education and research by investing in the UAE's medical treatment capabilities, who we support through fund-raising
If you have any questions regarding WISPA then please contact: [email protected]
Class Communication Coordinator
Class Communication Coordinators through the Lower School (FS to Year 4), are linked to each class and operate as information conduits through the use of class WhatsApp groups. Guidance on the beneficial and effective use of WhatsApp is shared and updated regularly to support all users in adherence to school, local and national expectations and rules.