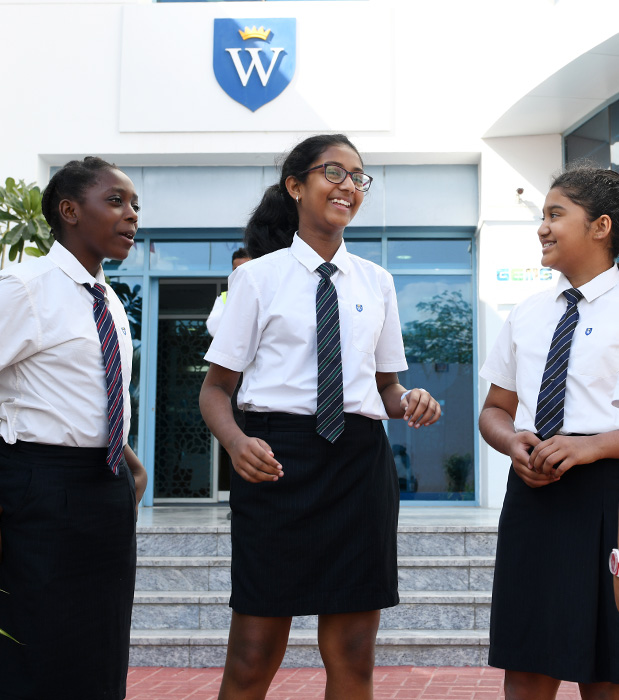 Admissions Overview
Introducing GEMS Wellington International School
At GEMS Wellington International School we follow the National Curriculum for England and Wales and International Baccalaureate. The academic year runs from August to June. Children can be admitted during the academic year if a place becomes available subject to KHDA guidelines. GEMS Wellington International School provides an outstanding education for children aged 3 – 18 years.
GEMS Wellington International School currently has limited availability. Please contact our admissions team for year group availability.
Please contact our Registrar's Office directly regarding class availability on [email protected].
Enquiries regarding the school can be made via the online enquiry form which can be accessed via this website. After an enquiry is submitted, an acknowledgement will be sent containing the next steps of the registration process.
In accordance with the Dubai Inclusive Education Policy Framework, we ensure students are not refused admission based only on their experience of SEND, and that students who experience SEND will receive "sibling priority" for admission.
To start the registration process, please click here.
WIS Admissions Team will be happy to assist you through the admission process, enrolment and classes availability. Parents can meet our team at any time between 7:30am to 4:30pm from Monday - Thursday and 7:30am to 12:00pm on Friday.
Ms. Emily Lander
Registrar
Email: [email protected]