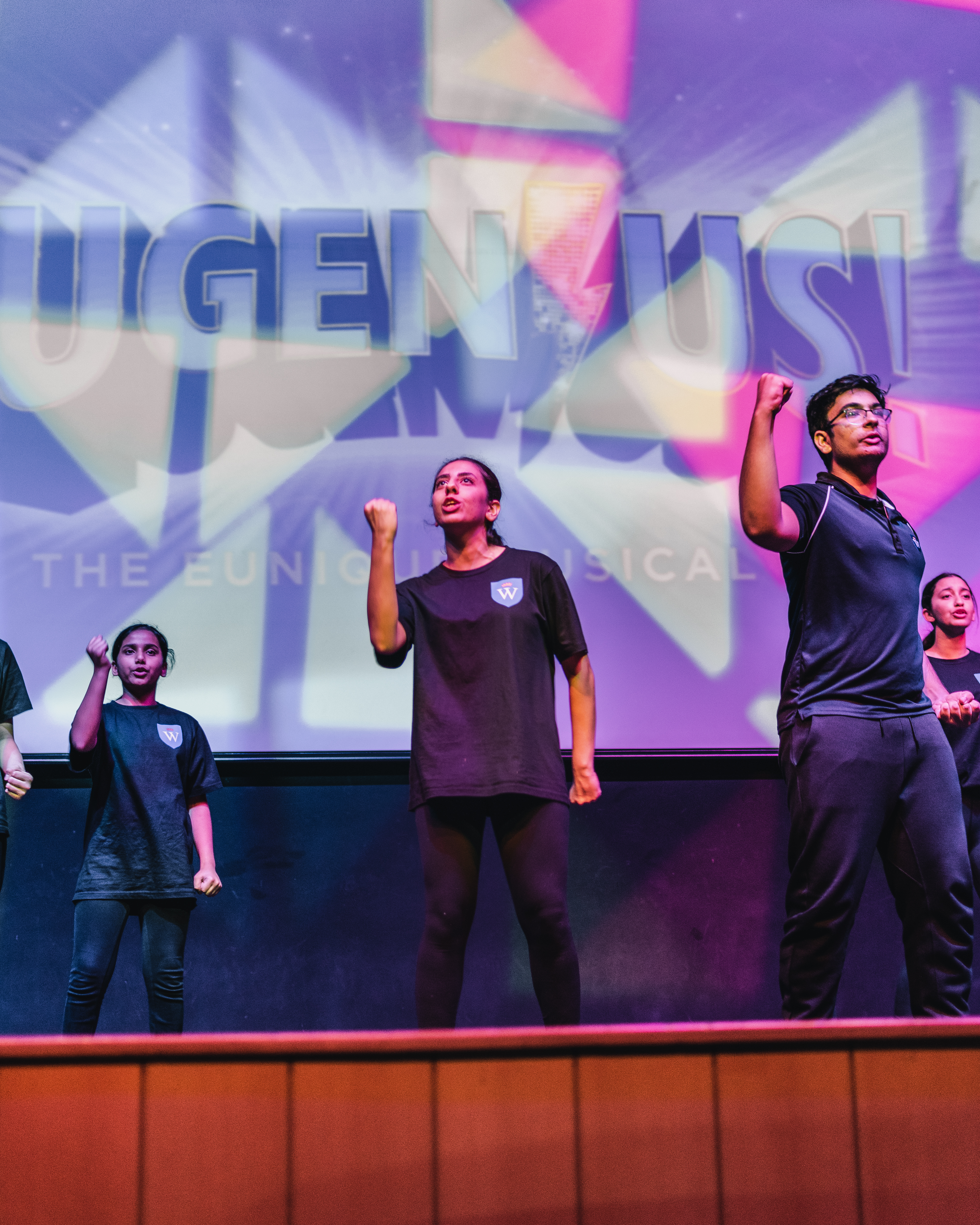 Explore Enrich Excite
Internal Activities
We have an extensive, immersive and fully inclusive extracurricular programme that runs throughout all phases of the school. Explore, Enrich, Excite (EEE) aims to do exactly what it says in the name. All our students have access to a wide range of clubs, activities, competitions and initiatives before school, at lunch times and after school.

Our EEE provision is split into six domains (Sports, STEM, Creative, Language and Literature, Music and Performing Arts and Wellbeing), this enables students who have a variety of different interests to choose a bespoke provision that best suits their individual needs, remaining consistent with the values, attitudes and attributes of the High-Performance Learning program inside and outside of the classroom.

Sports EEE's
At WIS, we are very proud to offer an extensive EEE sports provision to our students to ensure they have the opportunity to develop their skills and passions outside of their PE lessons. These opportunities include a range of both recreational and competitive clubs, as well as opportunities for students to develop their leadership and media skills.
As part of our EEE provision students have the opportunity to represent an extensive range of squads including, but not limited to: basketball, football, netball, swimming, rugby, athletics, tennis, gymnastics and cricket. These squads are open for students from Year 3 to 13, and allow them to compete against other schools in Dubai in the DASSA leagues, as well as a number of national and international competitions.
All of our students are part of the WIS Wildcats team. Regardless if students play for a team, students can get involved with our EEE Sport provision by joining the Wildcats Media Team, by taking on a leadership role as one of our Sports Captains, or by taking part in our challenges and competitions released each term.
In addition to our own provisions we also have strong club links with a wide range of established high performance clubs and academies, across Dubai and internationally, which allow students to further develop their sporting talents outside of school.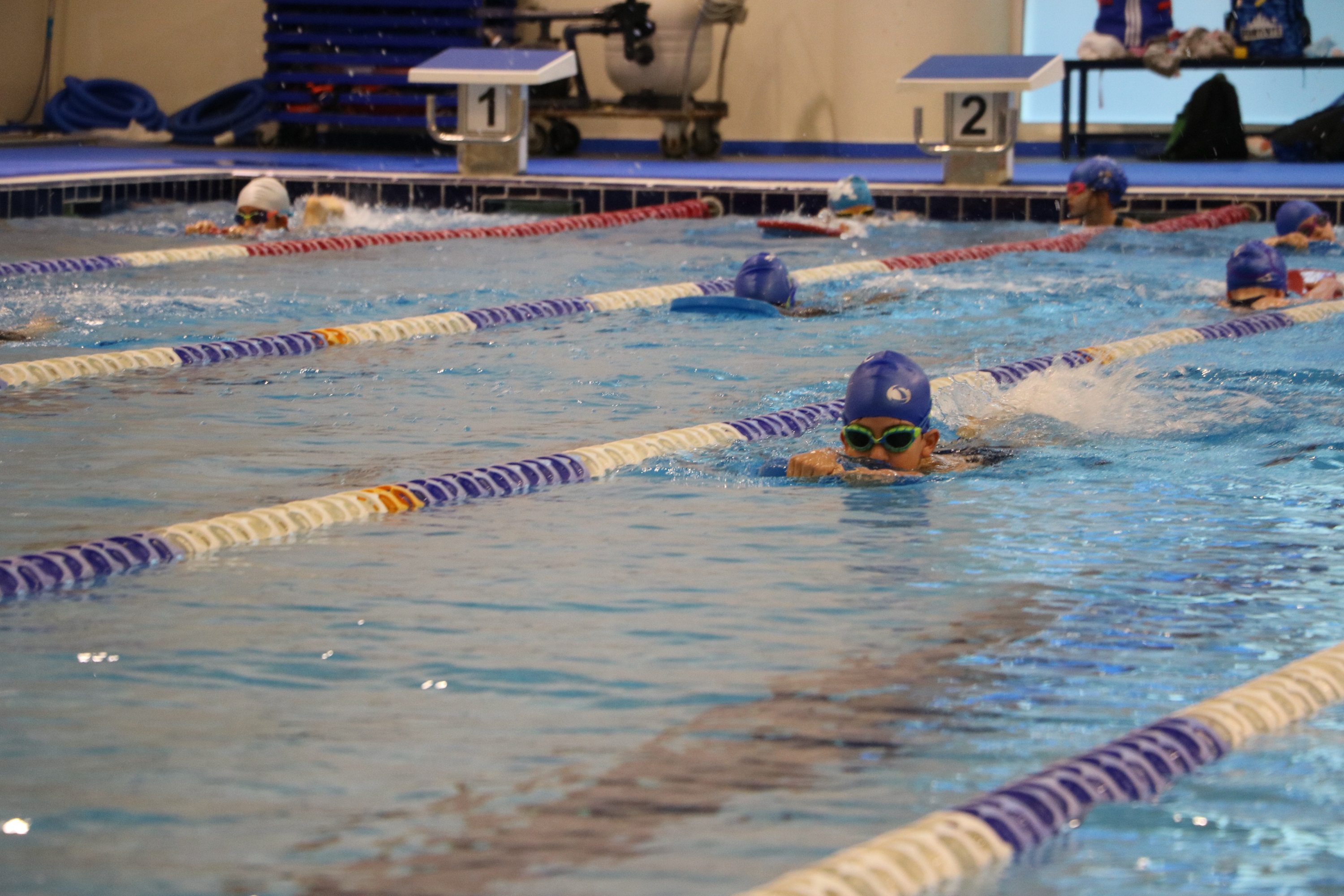 Music Provision
As part of our Music provision, our students have the opportunity to engage, perform and rehearse as part of many different groups such as: Lower School Choir, Upper/Middle School Choir, Guitar Group and Recorder Group. We also offer a wide range of performance opportunities for our students ranging from termly concerts, Music in the Mornings, whole class performances and much more.
For a lot of our EEEs no experience is necessary and students can get involved throughout the year. We offer the opportunity for our students to be part of the Music Council, where they can develop their leadership skills and help plan future music events. As a Department, we also offer our students opportunities to take part in events such as the GEMS Young Musician of the Year, Which School Adviser Musician of the Year, British Schools Middle East Musician of the Gulf to name a few.
Year 11 and 13 WISDOM Project
At GEMS Wellington International School we uphold the highest possible standards in learning and teaching. Every interaction between a student and a teacher, or between students, which is designed to develop understanding or aid academic progress, is an intervention. This occurs daily in and outside of the classroom with the understanding that each student leaves our school with the skills to be a lifelong learner. In order for this to be established and maintained, students will need support in many different ways. One of those support channels is The WISDOM Project, designed to drive and monitor individual performance across a range of subjects.
Year 11 and 13 students will be invited to the subject sessions as per their individual needs. This timetable will be published separately to the Triple E for students and parents.
Worldwide Initiatives
Our links with TEDx, Model United Nations, Harvard Project Zero, and the World Scholars' Cup provide the links to global interests, initiatives and projects. Over 100 students are successfully taking part in our Duke of Edinburgh Award scheme from Bronze to Gold level developing the communication, leadership and service skills necessary to support both university and career aspirations.
Finally, our links with ArtsEd Performing Arts School in London ensures those who have aspiring talents in Music, Art and Drama are recognised to their full potential with three, week-long intensive camps offered to students across the school year, culminating with a show for parents at the end of the week. Those who show elite level talent in this area are eligible for the ArtsEd Scholarship.
30 x 30 Initiative
The Dubai Fitness Challenge is an awesome initiative that is run across the whole of Dubai to encourage the nation to complete 30 minutes of exercise every day for a month in an effort to highlight the importance of daily physical activity as part of our everyday routine. Now more than ever it is vital that students, parents and teachers are staying active, and it is always great to see the whole community come together to complete 30 minutes of exercise for 30 days.
This year was no different, with a whole school launch and finale events, a dedicated 30x30 website with daily, weekly and monthly challenges for the whole community to get involved in, as well as a week of Dubai 30x30 Inter-House challenges within PE lessons.


Our talented ex-student, Mustafa Syed, produced this fantastic video of our Sports Leaders taking part in the Dubai Fitness Challenge in the desert as part of the Dubai 30x30 initiative, when he was in Year 11.