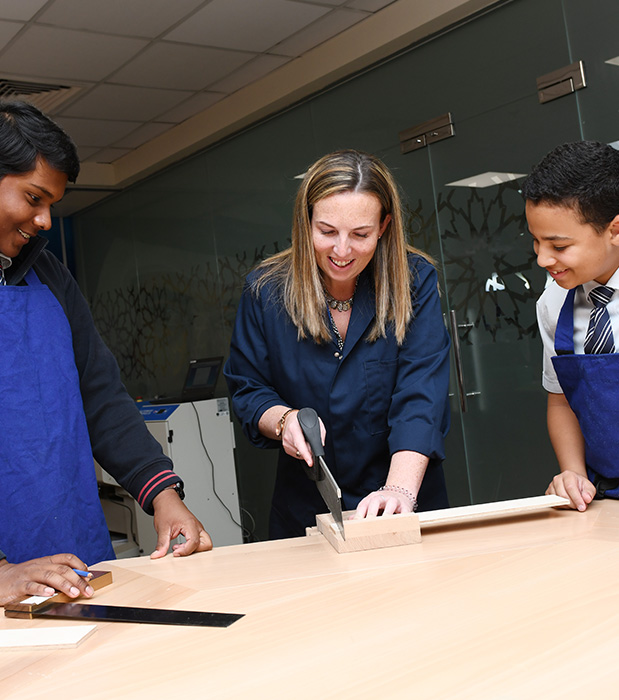 Course Guidance
Careers Education and Guidance
So what is Careers Education and Guidance? What and who does it involve and how is it delivered in GEMS Wellington International School?
These are some of the many questions that are asked about a school's Careers Education and Guidance programme.
CEG is a programme of planned activities delivered within the curriculum to enable students to identify their strengths, their skills, their ambitions and their dreams, so that when they have to make decisions regarding next steps (e.g. GCSE subjects, sixth form options, and university), they are able to make informed choices that are right for them. It is a process that involves students, parents, staff, local business people and HE Providers in activities including work experience, university Fairs and exhibitions and "real people" days.
Here at WIS we start the formal CEG process in Year 9 with both 1:1 interview with the Careers Guidance Counsellor and in Life-skills lessons. The process continues throughout the rest of their school career, with follow-up interviews taking place in Year 11, Year 12 and Year 13, work experience in Year 10 and careers education based life-skills lessons, in which students take psychometric quizzes, discuss what reflection in a learning environment means, how to set SMART goals and how and why this is relevant to them.
The role of the Careers Guidance Counsellor
Information
Give accurate information on learning options, routes of progression and sources of information.
Advice
Give impartial advice to enable students to gather, understand and interpret information and to help the students to apply it to their own learning and career pathways.
Guidance
Provide impartial guidance to help students understand themselves and their needs, aspirations and the influences upon them so that the students can make informed choices that are right for them.
The aim of the Careers Education Programme at WIS
To ensure that all students are effective managers and planners of their own careers in a fast-changing world.