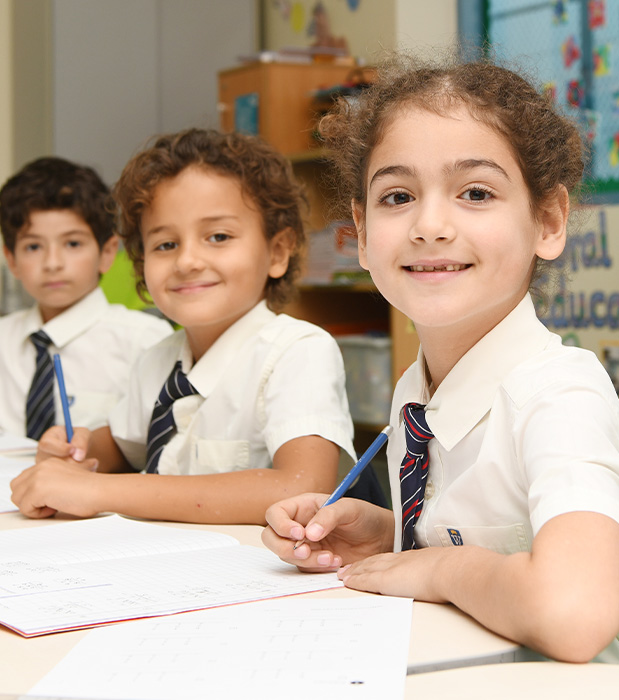 Counselling
Wellbeing
The Counselling Department at WIS provides a support system for the entire community including students, parents, and staff. Utilising best practices as outlined by the International School Counselling Association (ISCA), our counsellors are trained in counselling techniques that serve to nurture the growth of our students.
Professional school counsellors play as a vital role in maximising student achievement and supporting a safe learning environment. They work to safeguard the human rights of all school community members.
By partnering with all different members of the WIS community, our counsellors work to ensure that all students are academically, socially and emotionally prepared to become empathetic and balanced individuals of the global community.
The Counselling Department at WIS aims to work in an accepting, non-judgmental, and confidential manner with an emphasis on solution-focused techniques.
We have a Lower School Counsellor (FS-Year 4), a Middle School Counsellor (Year 5-9) and an Upper School Counsellor (Year 10-13) who offer support to students who are experiencing difficulties in their lives.
The counsellors assist with:
Helping children to build resilience

Offering individual and group counselling

Facilitating classroom sessions

Supporting students with exam-stress and friendship/relationship issues

Mindfulness

Providing support to families and teachers to best enhance a student's growth

Social emotional support

Supporting and educating parents; conducting webinars on parenting skills

Trauma

Bullying issues

Self-regulation (anger, anxiety, stress)

Relocation issues (moving school or countries)

Child Safeguarding and Child Protection
Please feel free to contact our counsellors at anytime
Lower School Student Counsellor: Katherine Adams: [email protected]
Middle School Student Counsellor: Cindi Santos: [email protected]
Upper School Student Counsellor: Jasmin Runge: [email protected]