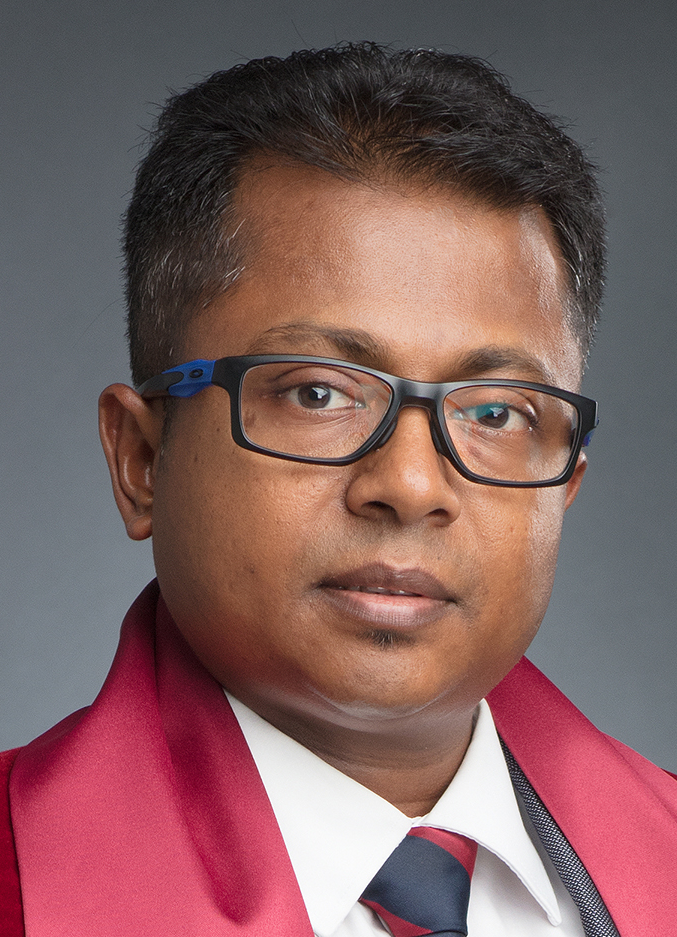 Ranil De Silva
I am Ranil De Silva (45 yrs) – a parent of WIS since 2013 and I am the Immediate Past Chairman of GEMS Wellington International School Parents Association which is a position I held since 2014 until end of 2018/2019 academic year. I have been in the GWIS LAB since its inception from 2016 onwards when Mrs. Ruth Burke initiated this back then.
Since I started at WISPA, I have been instrumental in drafting its Constitution and Protocols of the 'modus operandi. Under my leadership at WISPA, I have been able to lead the ever so committed WISPA team to various successful events which were well attended by all groups of GWIS inclusive community to its significance where WISPA is today.
PROFESSIONAL CAREER of 25 years:
I am a qualified Finance professional with a Bachelor of Business Administration and a Master of Business
Administration with a Merit Pass from the University of Sri Jayewardenapura, which is the Largest Management Faculty in Sri Lanka. I am currently employed as the Head of Corporate Finance & Planning at Metito Holdings Limited, a 62-year-old conglomerate at its global HQ specialized in Water Desalination, treatment and Renewable Energy related infra-structural projects globally.
SOCIAL ENTREPRENEUR:
Past Board Secretary of Sri Lanka Business Council of UAE affiliated with the Consulate General of Sri Lanka for Dubai and Northern Emirates.

Past President and a current Trustee of Lanka Lions Sports Club (a social club operating in UAE over 45 years)

SAHANA – Sri Lankan Welfare Society – Executive Committee Member

Post Graduate Institute of Management – Alumni UAE – Executive Committee Member

Dubai Sri Lankan Cultural Center affiliated with the Sri Lankan Consulate General – Parent Committee Executive Member
PRESENTER/PANEL SPEAKER:
I have been a panel speaker, host and a presenter in many corporate and social events across the MENAT and Europe including but not limited to Global Trade Reviews (GTR) in MENA region in Barcelona (2017) and in Dubai in 2015, 2016, 2017, 2018 and 2019, Presentation panel speaker and case studies on NPS/NESR as a guest speaker at the Eurofinance Conference in Abu Dhabi in 2011 on Cash and Treasury Management, guest speaker in many HSBC Forums on Payments and Cash Management, IRM Training Programs, related topics in Doha and Dubai on several occasions as well as presented case studies at Eurofinace courses in Doha in 2010 and 2014 in Dubai.
Ranil De Silva
I have also emceed and hosted various professional and social evening as a hobby in the region.
SPORTS:
I still actively play Cricket and Badminton and a higher semi-professional competition level.
A member of the "UAE Rugby Football Referees and United Arab Emirates Rugby Referees'' and also am an World Rugby (former IRB) accredited level-2 Referee and an World Rugby (former IRB) Level 1,2 & 3 Touch Judge and am engaged in Officiating Rugby Matches in the Gulf along with other international Tournaments conducted within the region (ie. Rugby World Cup Sevens 2009 in Dubai, Dubai 7's in 2007 to date etc.)