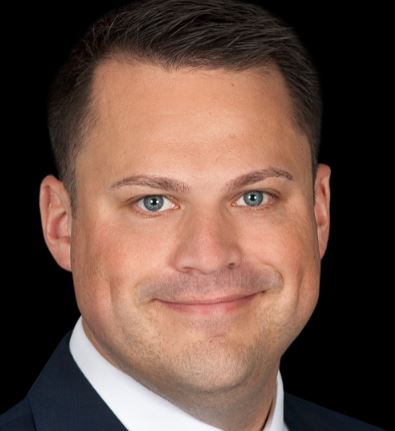 Nick Sharratt
Chairperson

Nick is a partner in the dispute resolution team in Dubai where he has been permanently based since 2012. He specialises in international arbitration, litigation and investigations across EMEA. He leads many client relationships and is the primary contact for a number of the firm's leading clients.
Described as having 'great legal reflexes' and 'excellent communication skills', Nick is consistently praised for his exceptional client service and management skills and was recently awarded the Lexology Client Choice Award for litigation in the UAE.
In their feedback, clients said that Nick was an 'extremely professional and highly competent lawyer' who 'goes the extra mile extra mile in providing top quality legal advice round the clock'. He was also described as being 'able to understand and grasp technical concepts very well' and as 'always one step ahead'.
Nick is currently ranked as a 'Next Generation Partner' in the dispute resolution category of Legal 500 EMEA 2020 and is the only lawyer in this category to be ranked for four consecutive years. The Stephenson Harwood team are described as having a 'heavyweight and wide offering of fantastic lawyers who cover onshore and offshore construction projects including everything from regular onshore contractor disputes to power, oil and gas and maritime construction projects'.
Most recently Nick was named an 'Acritas Star - 2020' by Thomson Reuters. Clients commented that 'what makes [Nick] stand out is his ability to boil down the big piece of advice into small bite-size things for people to understand'. He was also described as 'a subject matter expert'.
Recent experience includes:

Acting for a prominent UAE based sub-contractor suspended from site for reasons connected to COVID-19;

Acting on behalf of a prominent UK PLC in responding to a number of third party freezing orders served on it in connection with a highly publicised piece of litigation in the London High Court;

Representing one of the world's largest engineering companies in a multi-million dollar contractual dispute under the rules of the DIFC-LCIA (subject to UAE law).

Defending one of the Middle East's largest real estate developers in a multi-million dollar claim brought against it by the main contractor. The proceedings were subject to the DIAC rules and concerned multiple alleged breaches of the FIDIC Contract (subject to UAE law).

Acting on behalf of a leading O&M power contractor in connection with multi-million dollar ICC arbitration proceedings brought against its former employer (subject to English law).

Acting for a UAE government employer in connection with an ADCCAC claim against its main contractor for failing to deliver a critical infrastructure project on schedule (subject to UAE law);

Advising a major US O&G services company in bringing enforcement proceedings in multiple jurisdictions across the Middle East. The matter involved bringing the first successful enforcement of a London-seated arbitration award in Iraq;

Acting on behalf of a global commodities trader in litigation proceedings brought by it in England, the Democratic Republic of Congo ("DRC") and the UAE. The proceedings arose out of a facility provided to the defendants for the purposes of mining metals in the DRC. In response, the defendants commenced over 10 sets of proceedings in Africa and the Middle East aimed at dismantling the security, all of which were successfully defended; and

Sitting as a tribunal member in a DIFC-LCIA arbitration between a European satellite operator and UAE television network concerning claims for unpaid fees and counterclaims for losses arising out of poor satellite coverage.
Honors and Awards

Following research carried out into senior in-house counsel's procurement of legal services, Nick has been independently nominated by clients to be included the inaugural 'Acritas Stars 2020' list;

Recognised in Legal 500 EMEA 2020 as a 'Next Generation Partner'. The firm's feedback includes:

'Stephenson Harwood is a well-known and highly respected name in the Middle East region largely due to their in-depth expertise in the construction sector'

'In addition to the high level of knowledge and relevant experience, Stephenson Harwood has good insights and relations on the legislative side, so as to better understand relevant interpretation and development of applied practices'

Winner of the 'Lexology Client Choice Award 2019' for litigation in the UAE;

Shortlisted in the 'Rising Star' category at the Legal Week Middle East Legal Awards in April 2019; and

Commended as a Counsel of the Year 2018 for the Middle East and Asia by the ACC In-House Congress, where he was described as 'a rising star... displaying business knowledge, responsiveness [and] legal expertise' and recognised for his 'outstanding client service and project management'.
Recent Articles/Publications

Force Majeure and the escalation of US-Iran tensions – January 2020;

COVID-19 - Legal and Contractual Implications – March 2020;

COVID-19 - Key measures taken by the UAE Courts – April 2020; and

COVID 19 – Key measures taken by Arbitral Institutions – April 2020.
Activities
Nick often speaks at conferences and training events on the topic of dispute resolution and is regularly asked to sit as an arbitrator in the DIFC-LCIA.