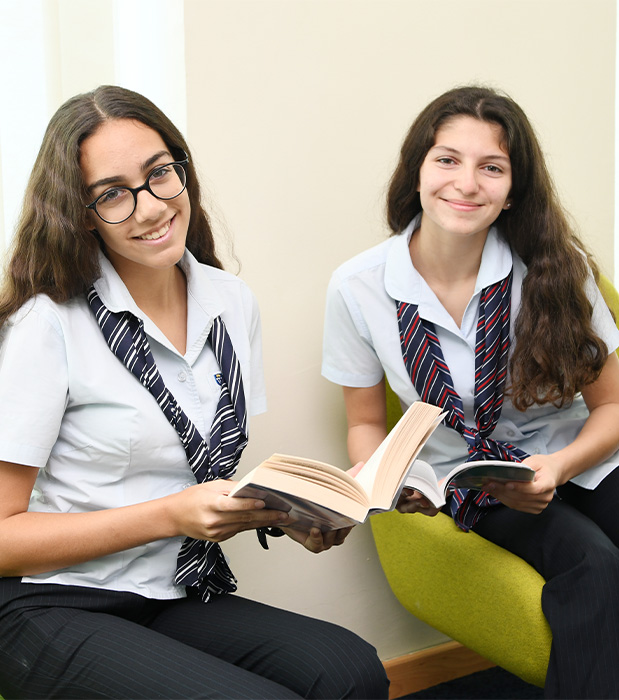 The IBCP Core Elements
IBCP
Like the IBDP there are a range of compulsory Core courses students must engage in:
Personal and Professional Skills
Personal and Professional Skills (PPS) is a timetabled lesson taking place twice a week. Students must engage in 90 hours to explore core ideas and concepts relating to their BTEC, Career-Related Studies, including: applied ethics, effective communication, personal development, intercultural understanding and thinking processes.
The course encourages students to develop their reflective skills and lifelong behaviors required for study and work through critical engagement with personal, local, national and global issues.
Reflective Project
The Reflective Project is an opportunity for students to develop their research and inquiry skills with a dedicated focus on an ethical issue relevant to their chosen BTEC, Career-Related Study (CRS). Students complete either a 3000 word research essay or a 1500 word essay accompanied by either a short film, presentation, play or display. Throughout the course, students reflect upon their decisions and choices in order to evaluate their progress. Students will be supported throughout the research and writing period with advice and guidance from supervisor.
Language Development
Language Development is a timetabled course, where students engage in independent language learning, either through their Ab Initio course (if selected) or the DuoLingo platform. Students evidence their learning across the course demonstrating a development in their understanding or different cultures, contexts and experiences.
Service Learning
Service Learning is an opportunity for students to engage within the wider community at a local, national and international level. Service is a chance for students to develop their understanding of the world around them and is designed to complement the rigours of the academic programme and universities attach great importance to participation as it is a chance to demonstrate their personal qualities and drive. Students must complete 50 hours through direct service, indirect service, advocacy and research.