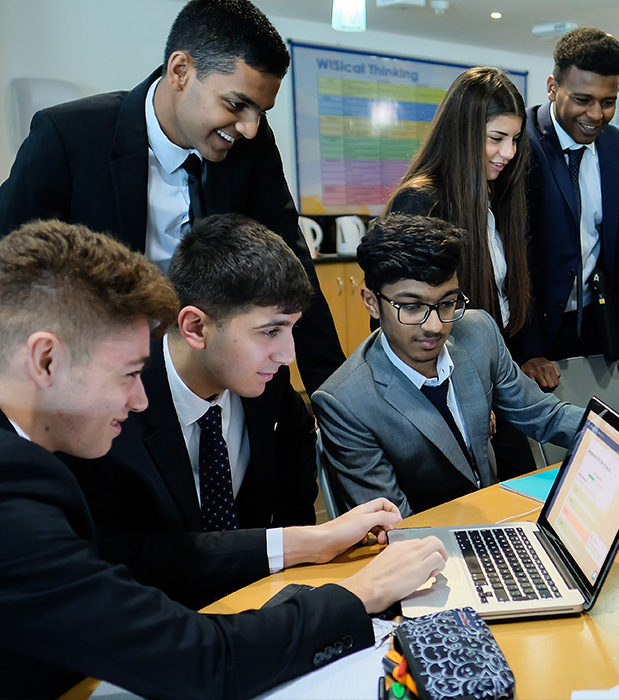 The IB Learner Profile
IB Programme
The IB Diploma Programme at Wellington promotes the education of the whole person, emphasizing intellectual, personal, emotional and social growth through all domains of knowledge. By focusing on the dynamic combination of knowledge, skills, independent critical and creative thought and international-mindedness, Wellington espouses the IB's principle of educating the whole person for a life of active, responsible citizenship. Underlying the Diploma Programme is the concept of education of the whole person as a lifelong process and as such the learner profile is a profile of the whole person as a lifelong learner.
As a key cross-curricular component, the learner profile has become the central tenet of Wellington's educational programmes. It is out of this document that Wellington's very own learner Profile has been devised for students studying from FS1 through to Year 11. Through the IB Diploma Programme, Wellington is able to place the emphasis of schooling where it belongs: on learning. As the IB states however, the Learner Profile "is not intended to be a profile of the perfect student; rather, it can be considered as a map of a lifelong journey in pursuit of international-mindedness. It places the learner firmly at the heart of IB programmes and focuses attention on the processes and the outcomes of learning."
In the Sixth Form the various aspects of the Learner Profile are brought into sharp relief through the various events, conferences and activities organised by our students. These include the prestigious and annual Model United Nations Conference (WISMUN), the World Scholar's Cup, the Peace One Day initiatives, the Nepal Expedition, the One Day on Earth initiatives, the operating of the Waves radio station, Young Entrepreneurs and a host of others.