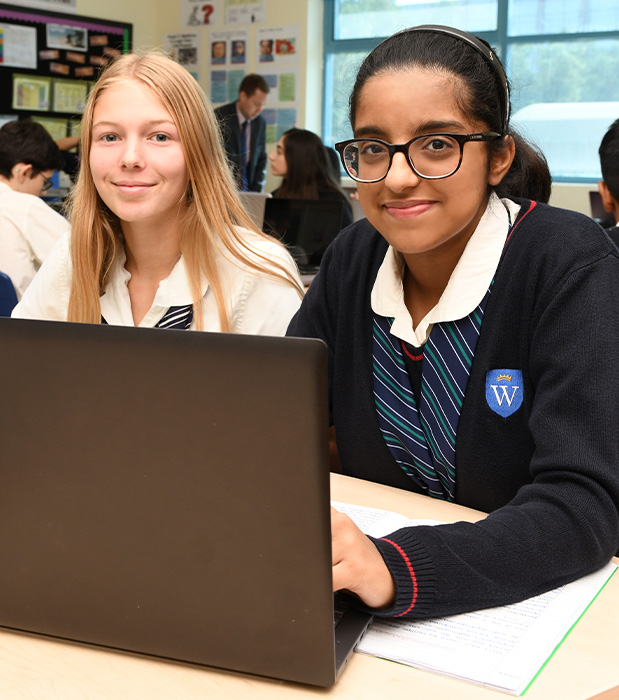 IB Programme Overview
IB Programme
The IB Diploma's philosophy is to provide an education for the whole person, aiming to develop "enquiring, knowledgeable and caring young people who help to create a better and more peaceful world through intercultural understanding and respect" (IB Mission Statement). This ties in well with Wellington's own Mission Statement, its founding Core Values and with its ethos of supporting and celebrating diversity. At Wellington we believe that the IBDP is 'student centred but teacher led' and as a result our staff is highly motivated, appropriately qualified and internationally minded IB teachers. Exceptional quality support is offered at a structural and individual level for our students in order to create a highly conducive environment for teaching and learning.
Success in the core elements of the IBDP is vital for success in the Diploma Programme, for which, Wellington has an excellent support structure in place. We have a designated CAS coordinator who supervises and monitors the CAS progress of all the IBDP students, manages their records and data on an efficient online system called 'Managebac'. In conjunction with the efforts of the CAS coordinator, the entire Sixth Form team is consistently working with students to offer opportunities and ideas for CAS related activities. The Theory of Knowledge (TOK) course is timetabled twice a week and taught by a department made up of six dynamic teachers from diverse subject areas. In addition to their teaching of the course, TOK teachers play a significant role in offering IBDP students support with the all the challenges that arise with the IBDP's core elements. The Extended Essay (EE) is led by a specially designated EE coordinator who leads excellent tailor-made sessions related to EE skills and offers maximum support to students as well as staff who supervise extended essays.
Wellington has a fully resourced library that boasts hundreds of academic calibre titles, subscriptions for journals and academic websites and a plethora of resources suitable for the courses of study offered at our school. State of the art ICT facilities are available for students along with a Sixth Form centre specifically designated for the IBDP students that serves as an area for both independent and collaborative learning.
Furthermore, there are consistent initiatives and events from the IB office such as Wellington's very own annual Model United Nations conference, academic competitions like the World Scholar's Cup, Debate competitions, and school trips to Nepal and India that involve community service, adventure sports and lots of opportunities for experiential learning.
At Wellington we are very passionate about teaching our students to learn and become confident independent learners who are risk-takers and open-minded. We take pride in the extremely well organized nature of our IB Diploma Programme and the subsequent high quality of the learning environment.