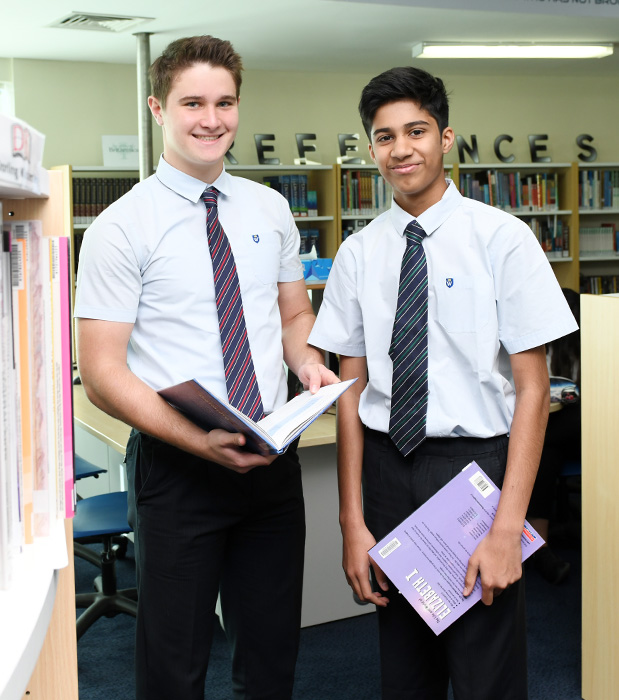 Admissions Process
How to begin your child's journey...
Parents who wish their children to be registered at GEMS Wellington International School must complete an online application form and pay a AED 525 (inclusive of VAT) application fee. Application fees are accepted in the form of AED cheque, cash, bank transfer or an online payment.
Supporting Documents
The supporting documents that are required when a registration is submitted are:
Student Birth Certificate Copy (in English or Arabic)
Student Passport Copy
Student Visa Copy
Student Emirates Card ID Copy (both sides)
Immunisation Certificate Copy
Most Recent School report/nursery (previous 2 years) copy

Medical Declaration

and Mandatory Information Forms
Sponsor Passport Copy
Sponsor Visa Copy
Sponsor Emirates ID Copy
Personal statement for Year 5 upwards

(in order to start the evaluation process, kindly email us the most recent school/nursery reports to be given to our Academic Team for review. Students from year 1-13 are not required to sit assessments unless the Academic Team decides to have the child assessed after reviewing their school report. For students applying for year 5 upwards, in no more than 400 words we ask them to please tell us about themselves, they might like to focus on their hobbies and interests their talents and achievements. This will help us to get to know your child and make sure they have a smooth transition into WIS. This can include pictures and should be handwritten. A member of our academic team shall then contact you regarding your application to join us)

Special educational referrals (if applicable)
Entry Criteria
GEMS Wellington International School prides itself on an admission policy that does not discriminate against any child or family. All children are welcome to apply to GEMS Wellington International School, regardless of nationality, ethnicity or religion.
GEMS Wellington International School is a truly international institution which has limited spaces for children with additional learning needs.
Parents need to ensure that all relevant information regarding their child is included with the online Application Form: information regarding allergies, special medical conditions, up to date contact details, and emergency telephone numbers for both parents. Also they need to check that their child has received all necessary vaccinations; consult your physican, if in doubt.
Foundation Stage/Lower/Middle/Upper School reports from previous school/nurseries will be reviewed by the academic teaching staff and if deemed necessary, may be followed by an assessment or interview.
It is important for parents applying for Foundation Stage and Lower School Years to understand that places for new students may be limited. We therefore strongly recommend that parent's contact the Registrar's office directly to better understand the current enrolment availability.
Student wishing to undertake the International Baccalaureate Diploma program – IBDP will need to have achieved a minimum standard in their GCSEs or equivalent in order to take the Diploma. IB courses and Careers Programme are also offered at GEMS Wellington International School.