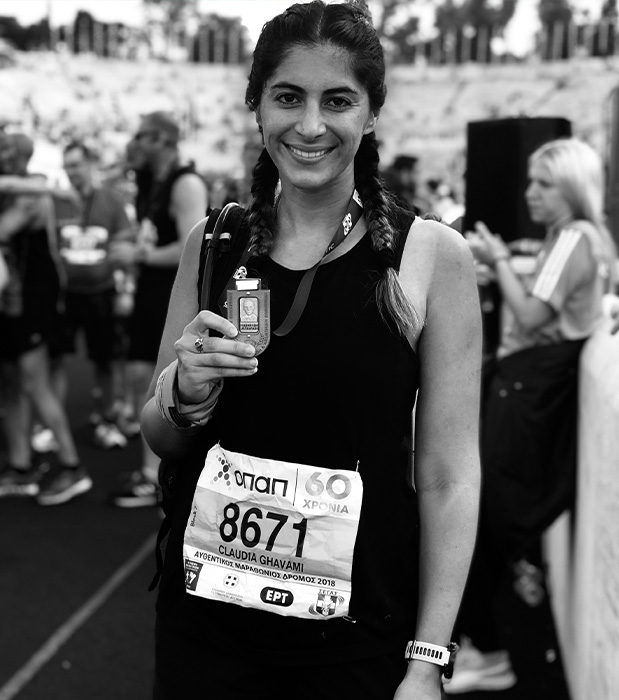 Completing the Athens Marathon
Claudia Ghavami
I have never really been a 'runner'. I have always been fit and had an active lifestyle but have never really seen myself as someone who would run marathons. However, I am also someone who never shies away from a challenge and when a friend in 2019 suggested completing the original Athens marathon, I couldn't say no, especially to one steeped in such history: Greek legend tells the story of soldier Pheidippides who ran 25 miles from 'The Battle of Marathon' to Athens to announce the defeat of the Persians.
The marathon in Athens follows the historical route and has one of the toughest uphill climbs of major marathons with from 10km mark to 31km a continued climb. Despite the training and the 4am starts to escape the summer Dubai heat, nothing could have prepared me for race day! A global community of runners, new to the sport as well as veterans all aiming to be a part of history and follow Pheidippides' path. It was tough but I made many friends on the way and finally finished in 4:40mins.
Since completing the marathon, I have set my sights on completing other challenges and have finally fallen in love with trail running. On a Friday morning, you will always find me on one of the many mountains the UAE offers, finding peace in the beauty of nature and running.