Launching the WIS Wildcats
Aspiring young journalist, Kaira Pal in Year 9, shares the exciting news of the WIS Wildcats. Kaira's passion to write about sporting news came from her recent completion of the Gulf Youth Sport Journalism course.
Our new PE and Sports brand, was designed by our very own Lara Moutran, and voted for by you! Whether you want to part of a sports squad, our media team, or you simply want to lead a healthy, active lifestyle we are all part of the same team, and we can't wait for what's to come. Read Kaira's article below:
GEMS Wellington International School is proud to announce the launch of the new sports logo. Over the past 15 years, WIS has been constantly fostering the sporting spirit and now it is important to acknowledge this and make everyone a part of the team. We aim to reflect our morals through this new logo.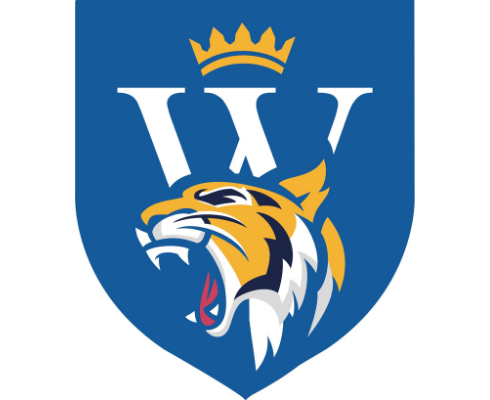 Over the course of the COVID-19 pandemic, the students at WIS were tasked with putting forward their ideas on what they believed best represented the values and ethos of the school's sporting culture, as part of the PE and Sport Branding Project. All students from Year 2 to Year 13 spent time researching the value and importance of their PE lessons, selecting the core values, and using their creative skills to create this embodiment of the spirit and camaraderie that we strive towards. Director of Sport, Mrs Hannah Underhill, believes that this project will reshape the future of sports and will create a legacy for the future students.
We envision that this new logo, inspired by the spirit of the school's sporting culture, will enhance the motivation, energy and spirit of the individuals within the school. This logo will express the success of any sporting endeavor. We're excited to unveil the new logo in hope this enhances Physical Education at WIS. This synergy in creating a representation of what we desire our future to look like, draws from the core values of sports: teamwork, dedication and persistence. We have altered our logo to reflect who we are today and to symbolize our dynamic future. However we still retain the logo's core elements - the shield, a representation of strength and resilience; we are able to defend throughout our trials and triumphs and the crown, gleaming in a shade of gold, symbolises our nobility and confidence. Our heads are held high with our pride of what we have achieved and what is to come.
After a careful consideration, we selected a new logo that reflects a more modern look and captures everyone's vision. We are pleased to announce that the winner of our new logo is Lara Moutran, Year 9. We are now going to be known as the WIS Wildcats! The name itself describes the individuals at WIS - confident, powerful and courageous. Lara says 'it's an honor to help create and design the new sports logo.' She thinks it is an amazing opportunity to use the students' creative brains and to see how the design has evolved from the initial draft to the fantastic design it is now.
Today marks the beginning of a new exciting chapter for all the sports enthusiasts. You don't have to be a part of a sports team in order to be a WIS Wildcat, it's all about the passion and dedication you put forward, whether you are a player or spectator.
Are you ready for a new beginning, WIS Wildcats?
Written by Kaira Pal, Year 9