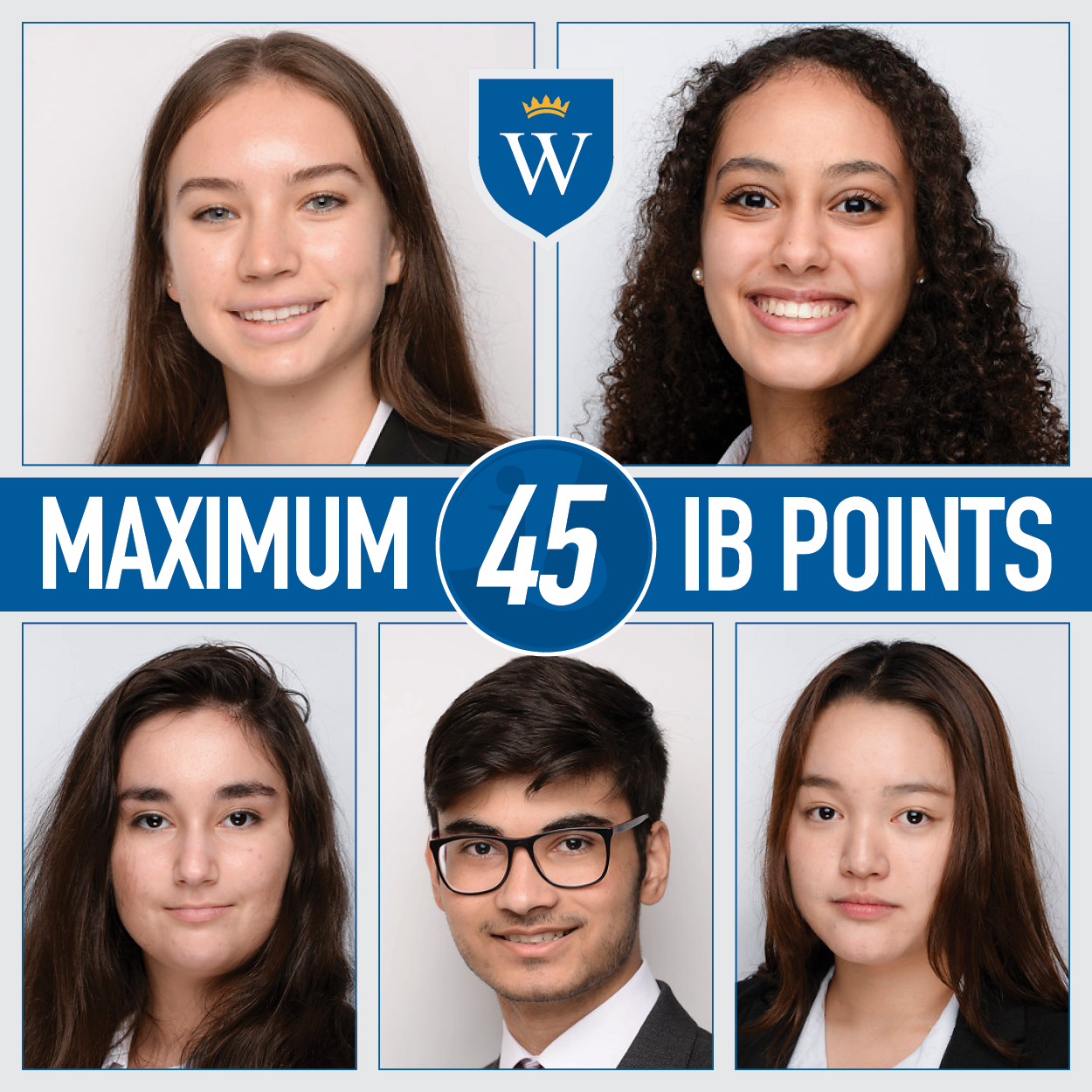 IB Results Day
IB Results Day
As we prepare for IB Results Day on Tuesday 6th July, we look back on last year's amazing results.
In 2021, 5 students received the full 45 points at IB, which put them in the top 0.1% of students worldwide. Now these students have completed their first year at university and thank GEMS Wellington International School for guiding them on to their current path.
Carla Dirmina (45 IB points) is currently reading Applied Medicine at UCL.
Natalie Mekhael (45 IB points) is reading Architectural Engineering at University of Waterloo, Canada.
Jai Singh (45 IB points) is reading Computer Science at The University of California, Berkeley.
Teresa Werner (45 IB points) is reading Politics, Psychology, Law and Economics at the University of Amsterdam.
Ye Jun Jung (45 IB points) was one of our founding students and joined us in FS1. She is currently reading Medicine at Yonsei University in the Republic of Korea.
We are so proud of what our students can achieve at WIS, and we look forward to celebrating the results next Tuesday of our current IB students. Good luck!
For all those students who aspire to be like our incredible Year 13 students, take a look at some of Mr Rostron's top tips on how to prepare for next Academic Year:
Above & Beyond

– similar to last academic year, our teachers have designed a programme of work for your children to complete over the summer holiday. The work on our Above and Beyond website has been designed to support your children's transition into next academic year. You will receive more information about the Above & Beyond website in newsletters and on D6 before the end of term.

Review and consolidate learning from this academic year –

there will be topics and content from this academic year that your children may have found challenging. The importance of consolidating their understanding before moving into the next stage of their learning cannot be underestimated. Take the opportunity to go back through your children's books and work from this academic year to ensure they are secure in their understanding.

Set goals and targets for next academic year

– what this looks like may vary depending on the age of your child. Ask your child to spend some time reflecting on their progress for this year and to identify the areas that they think they can still improve; ask them to set some targets and to write these down in a notebook. Giving your child this opportunity to reflect and identify areas for improvement is so important for their continued development and success at school.

Take some rest

– I know this may seemingly contradict my tips above, but it is so important that your children have an opportunity to rest over the holiday, and before they come back to school at the end of August. In school, your children are learning at a fast pace and have long days in the classroom. Give them the opportunity to rest and relax and experience some of the things they might not normally have the time or opportunity to do when they are at school.