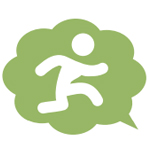 How to be Agile
"There are two ways to climb a tree:
1) Climb it
2) Sit on an acorn and wait for it to grow"
Damien Hughes, The Liquid Thinker (2009)
Those who choose to climb it may fall, they may even get hurt along the way, but one thing is certain, when at the top they will be rewarded for their determination, risk taking, and their 'agile' thinking. Defined in a physical sense of the ability to move and change direction quickly, being 'agile' is often thought of a trait possessed by great sportsmen and women who amaze us with their elite talents. However, research would suggest that the brain and mind is malleable and those who are 'agile' in their approach to challenges are much more likely to perform at a higher level. The HPL Agile VAA is something we place a huge amount of emphasis on here at WIS. Our students are well rounded 21st century learners who are open-minded enterprising risk takers, approaching tasks with flair, confidence and creativity.
"Curiosity is at the heart of learning and those with an insatiable curiosity are often those who are willing to work hardest to achieve the mastery that will enable them to make sense of the world" Prof. Deborah Eyre, High Performance Learning (2016)
At WIS, this journey begins with our youngest students where we promote 'Active Listening' across the Early Years and Lower School. This encourages mindful thinking, which helps to reduce anxiety, develop empathy, promote personal wellbeing and supports students to build relationships with their peers. Active listening strategies encourage our youngest students to engage themselves in conversations, lead healthy debates and adapt their thought processes, which in turn enables them to develop and grow into open-minded and innovative leaders of the future. Natalie Twigger, our Head of Year 1 elaborates further here:
"Learning how to listen to the views of others and to change and adapt their own thought process following this, teaches our WIS students how to communicate their own ideas confidently. In turn they gain knowledge from others and can reflect on and think critically about their response. For dual language learners, of which we have many at WIS, these strategies help students to learn their second language at a faster pace"
This fast paced approached to learning continues into the Middle and Upper School where we are constantly developing innovative ways of learning to make this experience at WIS, as 'real' as possible for our students. Project Based Learning (PBL) at WIS is a subject which encompasses 'Real World Studies' and develops a deep environmental awareness.
As a subject, we are fortunate that we are able to adapt our approaches to learning where the content lends itself to enquiry-based learning, focusing on performance mindset and collaboration; where opinions, justification and debating is encouraged. Being able to adapt approaches to tasks and content understanding is essential for a subject that is contemporary and evolving and often has information and evidence which is contradictory or quickly outdated. It is imperative our learners are agile in their thought process and feel comfortable taking risks and ultimately changing their initial perspectives as understanding becomes layered"
Charlotte Titterton - Project Based Learning Coordinator.
Furthermore, at WIS we cultivate a problem solving, innovative mind set and embed opportunities to develop this throughout our Explore, Enrich Excite (EEE) provision, where a willingness to innovate continues to grow throughout the school.
Our Global Entrepreneurship Week (GEW) encourages students across all phases to take part in a variety of activities, from a student souk to creating podcasts with parents as guests focussing on entrepreneurship, as Annie Shaw, our Director of Innovation explains:
"We create opportunities for students to take part in a variety of national and international competitions whereby they can be creative and enterprising whilst competing against other schools. April 21st marks World Creativity and Innovation Day. At WIS we are celebrating this by allowing students to take part in an 'innovation lesson' throughout the day so students can see the true impact and significance of being agile".
Every decision, idea and possible opportunity we expose our students to at WIS begins with enquiry, making sure we dig deeper into topics and ideas, that fully utilizes the VAA 'Agile' skillset. Using artists to inspire this process in Art lessons provides our students with opportunities to explore and push their imagination and take creative risks to enhance their work. Most recently, our Art students have used the story of the artist Stephen Wiltshire who is severely autistic and able to draw purely from memory. Using this artist supports students to enquire and identify that art is for everyone, using this inspirational story to enhance their drawings through being open minded, digging deeper into how they can improve and develop their work.
"Sharing different artists stories and work supports students to see that anything is possible, linking directly to the theory behind High Performance, ensuring every child can succeed in our role as educators, to guide students to unlock their true potential. Art is for everyone and the more we can educate and use inspirational artists, students will be able to relate and explore a range of possibilities, enhancing their open-minded skills and empowering them to embrace risks"
Claire Smith- Assistant Headteacher and Teacher of Art.
Further enhancing the exposure to real world success our students recently had the opportunity to work with the artist Sacha Jafri who created a record-breaking piece of work in the Atlantis the Palm – Dubai, which has recently sold for a staggering $62 Million. Sasha engaged fully with our students, showing them his work and taking time to speak with them individually. His emphasis was on 'taking creative risks' working with our students to help them realise their potential as practicing artists, identifying the value of enquiry, being open minded and risk taking by pushing creative boundaries.
In turn, our students reported they felt the experience had inspired them to reflect on their work, think more deeply about the design process and utilise their imagination to ensure work was personal and meaningful.
Chetan Nair, our Head Boy will leave WIS at the end of this year to read Astrophysics at the University of Stanford, USA. Below he describes how being a WIS student has shaped his agile thinking and approach to society:
"Being a part of the multicultural WIS community—one that cultivates values of global citizenship within students—has instilled within me a stronger appreciation for the diversity exhibited by the daily occurrences within the wider community in Dubai. Having lived in this city for nearly 17 years, I've been fortunate enough to be a part of this dynamic, ever-evolving society and my time at WIS has presented me with numerous opportunities to further my contributions to it."
Finally, as well as encouraging students to be agile thinkers, as 'High Performing' WIS teachers there is an expectation that our staff also demonstrate these same values and attributes. In our pursuit of 'Beyond Outstanding' and our drive for excellence, we are passionate about the development and continual growth of our staff. Jan Steel our Principal for Lower School, Standards and Outcomes concludes here:
"All of our teachers are part of a professional development programme which shares best practice and encourages teachers to question their own pedagogy, be innovative and creative in thinking 'outside the box' and take some risks in trying things out. We expect teachers to invest in their own development and seek opportunities to work with others to continue to improve their practice. As WIS leaders we ensure that we create the right climate for teachers to flourish – an expectation of the highest standards, a high degree of challenge and critical thinking – just like a great lesson!"