GEMS X Noon Winners 2020
We are so proud of our Global Innovation GemsX Noon Winners 2020, Janvi Gupta, Nikhita Singh and Sangini Agarwal from Year 9. Through their resilience and determination they impressed Judges at Noon and were awarded 3675.00 DHS each.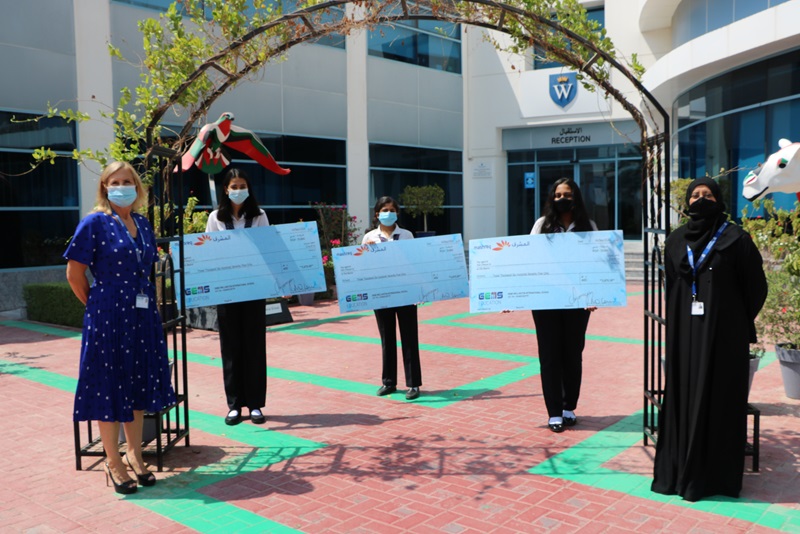 Students were invited to pitch their innovative ideas to Noon to rethink the online shopping experience and bringing in sustainability to its logistics. Finalists received mentoring in interactive sessions to develop their design reasoning, leadership, advertising and marketing strategies. In the finals, the students pitched their solutions during Demonstration Days, taking advantage of prototypes powered by future-focused innovations such as 3D printing, robotics and nanotechnology to bring their items to life.
The judging panel included senior executives drawn from GEMS Education, noon, Al Tamimi & Company, BizWorld UAE, Dubai Institute of Design and Innovation, Dubai Technology Entrepreneur Campus (DTEC), Higher Colleges of Technology and successful youth entrepreneurs.
The girls will now go on to mentor those wishing to enter the next Global Innovation Challenge, sharing top tips for becoming Innovators.