Empathy Week at WIS
Empathy Week at WIS
Schools globally, this week have been focusing on the theme of Empathy. Empathy Week 2021 is an invitation for young people across the world to put empathy into action, developing the skills of leadership and resilience along the way. Together, we are building the #EmpathyGeneration.
As one of only a handful of schools globally to be a Fellowship School for High Performance Learning (HPL); Empathy is deeply engrained in our curriculum at WIS. Mr. Sharratt; Head of Lower School states "At WIS, our focus is on a more caring classroom that helps create a healthier, more positive learning environment where students feel safe, settled and secure. This enables students to develop their resilience and be more inclined to take risks in both classroom and play-based activities".

As students' progress through the Lower School they focus more explicitly on the HPL Values, Attitudes and Attributes (VAA's), where 'Empathy' continues to play a vital role in their social and emotional development. This encourages them to be more collaborative in their approach to lessons, working in teams, deeply valuing the views and opinions of their peers, as Janet Khambhati from Year 2 explains; "Empathy is about understanding each other and working together. It also helps you to believe in your knowledge and yourself".
Empathy outside the classroom continues to grow from strength to strength in our sporting endeavours, most recently highlighted by the development of our new sports brand 'The WIS Wildcats'. Hannah Underhill; Director of Sport and Health explains "At WIS, we are a team, and as the picture states: 'We play as one'. However, what makes us great is that we are all individuals working towards the same goal - to be the best we can be! Every child has different needs, likes, dislikes, strengths and areas for improvement and one of our aims within PE and sport at WIS is to ensure that students are able to recognise that every member of our team has something to offer."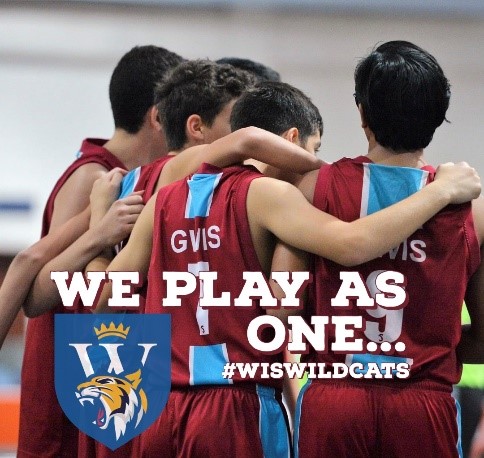 We make it our priority here at school to ensure that students are provided with opportunities to be empathetic learners. By working collaboratively in groups and teams to solve problems and complete challenges, in which they can only succeed if they listen to; and value each other's opinions, students help each other to achieve a common goal.
Students in the IB students prepare themselves for life after WIS by developing a more profound concern for society whilst completing the 'Creativity, Activity and Service' (CAS) element of their course, with some of our students currently working with Rulala Creations, to support the education of children in Palestine.
Our 'Eyeitiative' which aims to help underprivileged children in India without access to appropriate vision care (ophthalmologists/ amenities such as spectacles), is another example of how WIS students go above and beyond in relation to their support for the global community. The project aims to collect glasses no longer in use, retrofit them and donate them to children, following free eye checks.
Additionally, in a remarkable demonstration of selflessness one of our students has even donated their hair to 'Little Princess' to make wigs for those in need. This continued theme of welfare has been further enhanced in school this week as Year 12 student Kani Ahmadpour explains "As part of the student body, we recognize how important empathy is as a skill, especially at this uncertain time. As a result, through our understanding of supporting others, we planned a wellbeing day with teachers for Y12 and Y13 students in order to best support students' emotional health"
Professor Deborah Eyre; Founder and Chair of High-Performance Learning has been highly impressed with the lengths WIS students have gone to in order to showcase Empathy across school; remarking "If you want to perform highly in any subject or sport you need to understand both yourself and also others. If you can see things from another person's point of view then it helps you anticipate their actions and reactions, think of new ideas for yourself and become more creative. Students at GEMS Wellington International School clearly demonstrate 'Empathy' in abundance"
To find out more about Empathy Week 2021 visit https://www.empathy-week.com/ or watch the video here.