At the 'Fore' Front of Golfing Excellence
Dominic Morton, Year 10 student, is excelling in golf after years of practice and determination. He was recently given the opportunity to play in the Pro-Am, professional golf event, at Jumeirah Golf Estates and played really well. Read from Dominic below: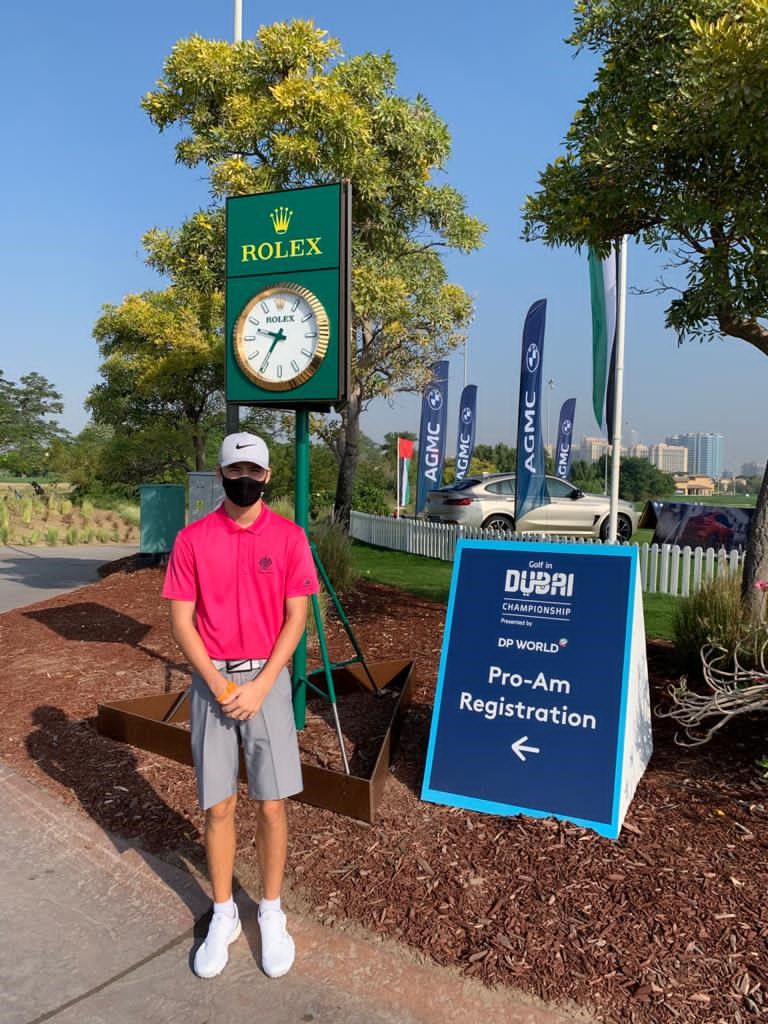 When I was 3 years old my dad gave me a plastic set of golf clubs and I practiced with them every day, this was the start of my golfing journey.
Then, when I was 9 years old, I joined my first local golf club and my dad was teaching me every day until I improved my game. After that, we moved the Dubai and I continued to play the sport and this is when I noticed my handicap beginning to improve.
My biggest golfing achievement to date was playing in the Pro-Am event at Jumeirah Golf Estates before Christmas. My dad got invited by a friend of his and suggested that I come because I was very good at the sport. I played really well.
During my time at WIS, the teachers have supported me in my golfing journey a lot. Whilst at school, I have been given the opportunity to meet lots of new people, who are also amazing at golf. One huge advantage is that I have been able to play a new golf course, which has certainly helped to improve my game. I even managed to win one of the competitions at the new course!
In the future, I would love to study in America and compete with world class golfers. This has been a dream of mine ever since I received my first plastic set of clubs!
If someone wanted to take up golf I would certainly recommend it. If you put your mind to it you will be able to accomplish anything. People may think it's an easy sport but trust me it is not. It's a very technical and skillful sport that needs hours and hours of training - nothing is impossible if you put your mind to it!