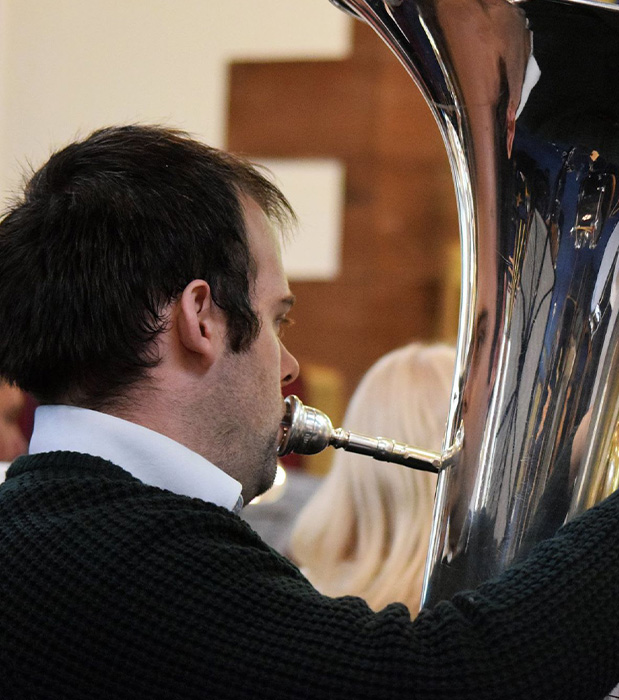 Performing with the Dubai Festival Chorus and Dubai Wind Band
Joe Steede
Alongside being a music teacher, I am also a professional working musician taking part in concerts and performances all over the world. My main instrument is the Tuba and I first started to learn this when I moved to secondary school. I regularly played in Brass Bands, Orchestras and Small ensembles in concerts and competitions within Europe.
Since moving to Dubai, I became a member of the Dubai Festival Chorus and Dubai Wind Band. This opened up various opportunities to me as a musician. I have now performed on Stage with the music legend Andrea Bocelli and taken part in the CineConcert Series at Dubai Opera.
I have played in lots of interesting concerts and venues ranging from small bandstands in the countryside to large concert halls such as Dubai Opera, The Sage and Birmingham Symphony Hall.