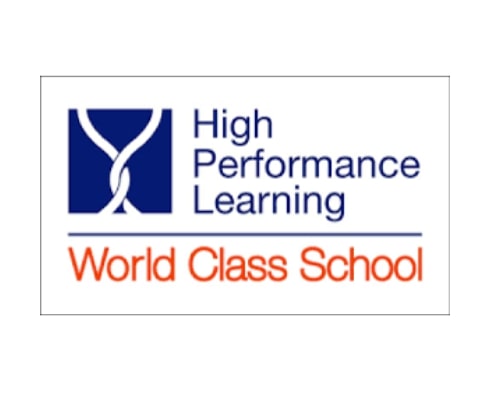 What it means to be Hardworking
As one of the High-Performance Learning 'Values, Attitudes and Attributes (VAAs), 'Hardwork' is deeply rooted in our learning culture. A trait that is widely considered to be inherently personality based, we firmly believe it is a characteristic that can be taught, developed and ultimately mastered to ensure that students are the drivers of their own success, knowing that dedication to a skill, craft or discipline can bring about the most amazing rewards and accolades. Our 'Performance Mindset' displayed clearly in school and set out below ensures our expectations of 'WIS Students' are built on the foundations of hard work.
'I have a PERFORMANCE MINDSET. I am in charge of how smart I am because I can GROW my BRAIN like a muscle by learning challenging things. My POTENTIAL is LIMITLESS. I actively SEEK CHALLENGE and always strive to BETTER MYSELF. I VALUE my STRENGTHS and look to develop myself at every opportunity. FEEDBACK is important to me. I want to always know how I can IMPROVE. I will achieve my DREAMS through PERSEVERANCE and DETERMINATION knowing that my SUCCESS comes from EFFORT. I am a WIS student'.
Beginning at the top of our school, it is clear that the International Baccalaureate (IB) rewards students who work hard. It goes without saying, the IB Diploma Programme is a rigorously challenging pathway which encourages both breadth and depth of learning across six subject groups. In addition to the range and depth of academic rigour, students are expected to also study a seventh subject - Theory of Knowledge and also serve their community through CAS (Creativity, Activity and Service). Maintaining academic grades across this broad spectrum can only be achieved through hard work and perseverance, as our Head of IB; Sophie Gathercole explains:
"Across the Sixth Form Team, we build an environment where hard work is expected and we teach students how to be resilient by stretching themselves, striving for ambitious goals and encouraging them to reflect on experiences. Engaging in such a demanding programme means students have to be able to adapt quickly and move between their range of subjects and the assessment elements of each. We teach them to be confident that they can achieve through hard work and resilient in the face of challenges, learning how to break obstacles down and plan out their learning and assessment routes ahead to achieve success."
Teajas Venkataraman from Year 12 has recently been offered a place at the University of Cambridge to read Mathematics. Below he explains his mindset surrounding what it takes to gain a place at one of the world's best Universities:
"In my opinion, considering a place for a subject at a competitive university requires an inherently strong passion for the subject itself. It is from there that, as I see it, the instinctive urge to work towards what is necessary arises. It stands that the nature and foundation of this passion is anything but restricted to the confines of purely academic endeavours: reading externally into topics of interest certainly constitutes hard work as well. Finally, it is my belief that the personal attributes of hard work that are required for success comprise rigour, integrity, and—perhaps above all—enthusiasm."
Outstanding GCSE pathways provide our students with diverse and challenging subject choices, no more so than in English where overcoming barriers and obstacles is the key to success with 50% of students achieving the highest GCSE grade of 8 or 9 in this area. Miss Claudia Ghavami, Associate Deputy Headteacher, elaborates further here:
"As a subject driven by skills as opposed to content, often students in English can find that it is a hard subject to 'crack'. The skills taught every year leading up to GCSE build the necessary groundwork for our students to be successful in both of their English Language and English Literature studies. One of the biggest obstacles that students face in our English pathways is self-regulation when it comes to the drafting, writing and editing coursework component of the course. To ensure that students are encouraged to develop these skills, the English Department encourage students to set small manageable deadlines to ensure students manage their time effectively in order to produce coursework that is reflective of their true potential and ability".
Furthermore, our Mathematics programs encourage our students to meticulously practice and persevere through various concepts such as number, shape, space and measure. Peter McLoughlin, Lower School Mathematics Curriculum Leader, explains here how complex problem solving is a key component within our Maths lessons:
"The facilitation of varied and increasingly more difficult questioning, ensures that our students are resilient and flexible learners who value the fact that every problem is unique and requires strategic thinking and hard work to solve. Naturally, during this process, students make mistakes, but more importantly, it provides them with the realisation that mistakes are positive and are a part of progress. This is how we know we are preparing our students for not only KS3, but also for life-long learning".
The teaching of the VAA of 'Hardwork' is less explicit in the Early Years and a far more organic process is adopted here. Teachers and parents work together in partnership to ensure that our youngest students have the best possible start on their road to success. This road to accomplishing outstanding achievements is often a difficult one; and those who choose to travel it possess a pivotal ingredient that enables them to succeed– determination and the ability to adapt. This firmness of drive is a worthy quality for any teacher or parent to relay to their children. Kelly Pickett has been a teacher at WIS for over fifteen years and has seen first hand both as parent and educator the importance of cultivating challenging opportunities in order for children to thrive;
"Hardworking is a term that teachers and parents have used for years. But through my years at WIS I have come to really appreciate that hardworking is more than just working hard. It is about creating opportunities for every child to succeed; a personalised approach that challenges every child to persevere with grit and determination. At WIS the outcome of the hardworking VAA looks different for each child and the children will confidently talk about what hardworking means to them and how they have demonstrated this throughout their day. The Early Years classroom in the pandemic is an excellent example of children showing resilience and the ability to adapt to change. Teachers have been working their magic to ensure learning is safe, fun, engaging and feels 'normal' but it is the children that have added that sparkle by adding their own innovative ideas and sometimes showing the teachers – 'it can be done!'."
To finalise, a 'culture of excellence' is driven at WIS by our Executive Leadership Team who ensure that the highest standards are maintained in all areas of school life. Andrew Jenkins; our Principal of Middle and Upper School concludes here:
"Excellence is defined as the 'quality of being outstanding'. We aim to ensure that all aspects of our provision exceed what would be deemed outstanding, pursuing excellence in all that we do. For us, excellence isn't about meeting the standard, it's about setting the standard and ensuring this way of thinking becomes a habit and the norm. Excellence is achieved through passion, commitment and determination to make a difference. It's an integral part of our school culture, a mindset and behaviour that ultimately drives us to achieve the highest standards for our school community."