Humanity Inspired at GWIS
The Largest Painting Ever Created on Canvas
GEMS Wellington International School is delighted to be working alongside renowned artist, Sacha Jafri, in his inspiring project to connect the world through the largest painting ever created on canvas.
"As the world went into lockdown during the Covid-19 pandemic, artist Sacha Jafri embarked on an extraordinary project – to create the LARGEST PAINTING EVER CREATED ON CANVAS which will break a Guinness World Record! For months now, he has been in the Ballroom at Atlantis, the Palm, to bring this epic Painting, titled 'The Journey of Humanity', to life." – Humanity Inspired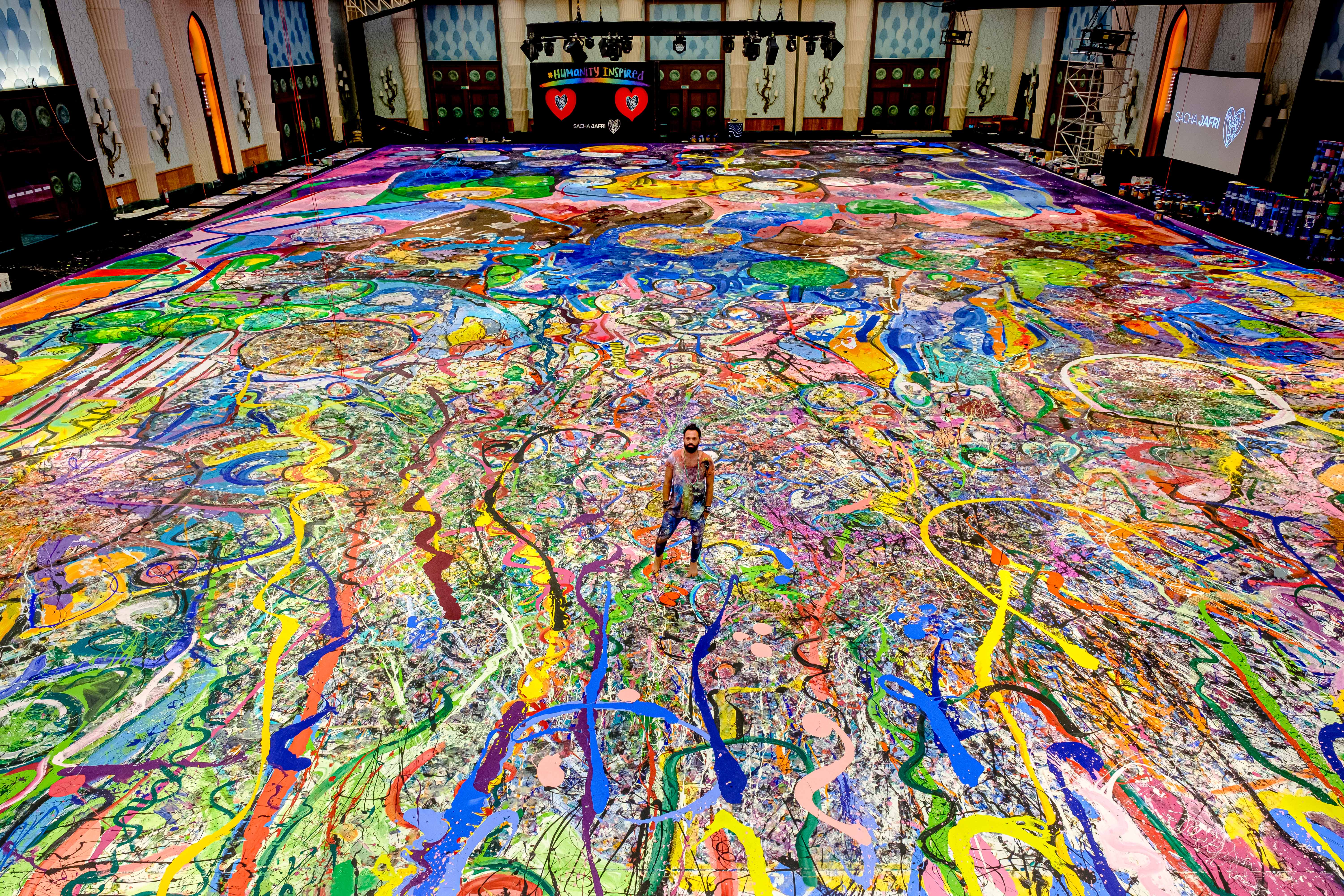 GEMS Wellington International School pupils were asked to submit their artwork around the themes of Isolation & Connection during Covid-19 for Sacha to take inspiration from. He selected some of the artworks which inspired him the most, and those selected were then invited to spend the afternoon with Sacha via Zoom. The lucky pupils made their way to the theatre to dial in to Sacha, at the Atlantis on the Palm, where he gave a live virtual tour of his creation and pupils shared the inspiration behind their own pieces. This was a very insightful session for our students. They received excellent and positive feedback from the world famous artist, who advised them to keep up with art, if not in their studies, certainly in their free time. Sacha was very impressed by their projection of emotion in to their pieces.
Sacha mentioned in the Zoom session that he was able to stay inspired for the many months of creation from receiving all the artwork from the hundreds of children from around 140 countries.