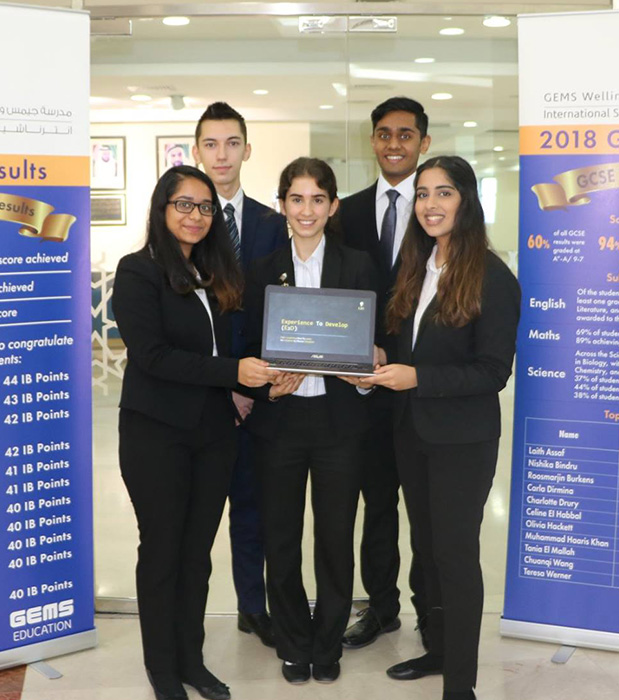 Experience to Develop
E2D
The GEMS Wellington International School Experience to Develop (E2D) programme, is a student-driven learning initiative that supports students in 'how' they learn, rather than 'what' they learn.
The E2D learning platform was launched in 2018 by five of our current Year 13 students. The platform was launched for both campus and online learning in order for the students at WIS to prepare for examinations.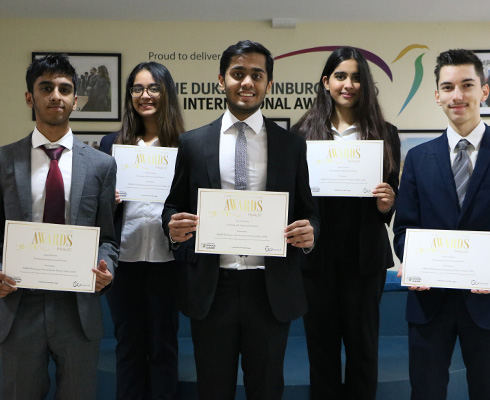 The innovative idea was shortlisted for an award at the International School Awards in the Teaching and Learning category. The students were pleased to make it to the final four of 250 schools who were nominated. Everyone at WIS is so proud of the E2D team and what they, and the teachers who supported them, have brought to the school community.